Coronavirus
Lochgilphead Parish Church and the Church Hall are now closed until further notice
On advice in the strongest terms from the Church of Scotland "all gatherings for worship should cease until further notice, with effect from Wednesday 18th March 2020."
Therefore, all services at Lochgilphead Parish Church have now ceased and the Church hall is closed. We continue to monitor all advice and update when we are able. Please check our Facebook Page for regular updates.
The latest Government advice can be found here. An Argyll & Bute dedicated helpline offering advice and help to vulnerable people across Argyll and Bute during the coronavirus outbreak is now available here.
Updat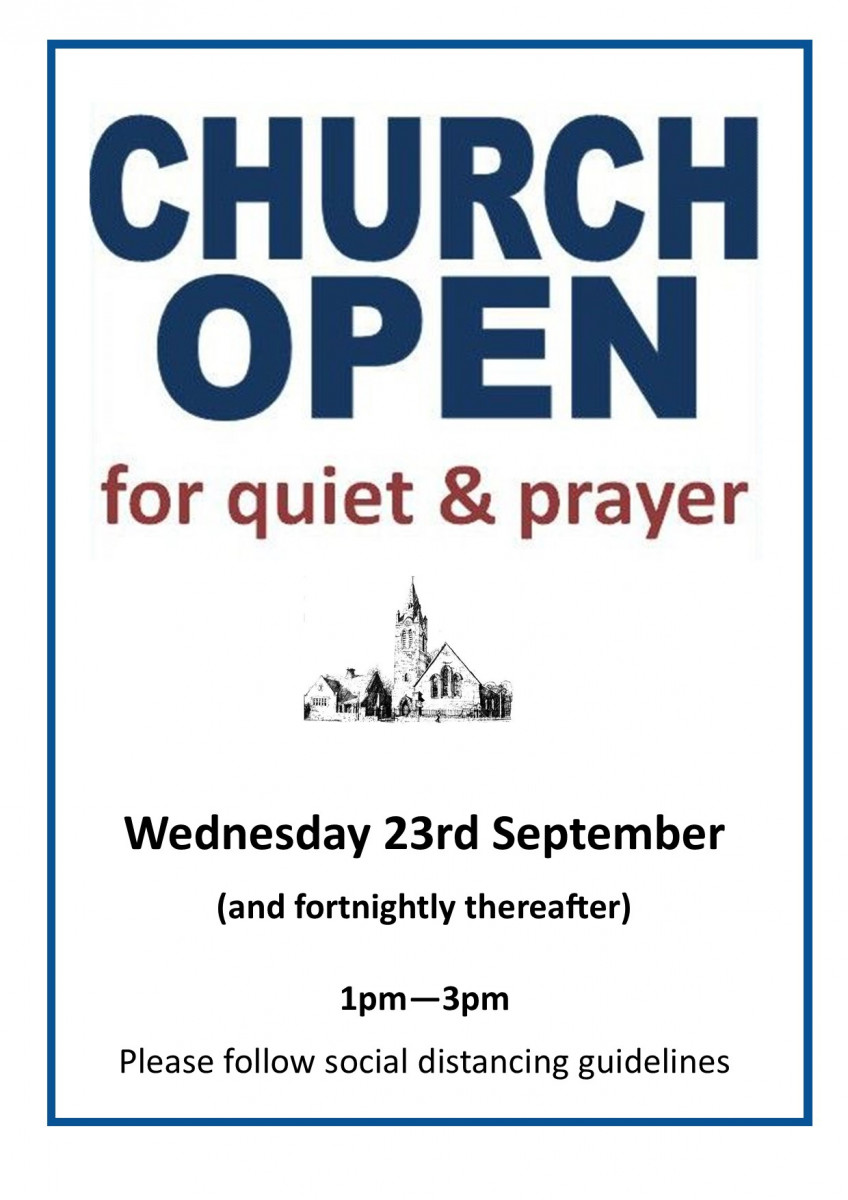 e September 2020
The Church will be open for private prayer on Wednesday 23rd September from 1pm – 2pm and then, for the moment, every second Wednesday thereafter. This is our first step on the road back to being able to open again for worship, although this is not likely to happen until Phase 4 of the SG route map. These plans may change at short notice.
If you wish to use the church for private prayer, you should enter by the rear door (hall side) and exit from the side door (Manse Brae side). Please use the sanitiser provided as you enter and leave the building, and maintain 2m social distancing within the building should others be present. In order to maintain social distancing in the pews, the number of spaces is restricted, so you will be directed to a seat. Face masks must be worn in the Sanctuary. In order to comply with Test and Protect requirements, you will be asked to provide your contact details. It is the responsibility of each one of us to adhere to these restrictions to keep us all safe. Please remember this is for private prayer, and any conversations should be kept outside the building.